A fee-free ATM is always nearby.
Don't you just hate when you plug your ATM card into an automated teller machine and you get a message that tells you how much you're about to be charged for your transaction? Charge you for withdrawing your own money? We think that's just ridiculous. That's why Mills42 belongs to the CO-OP® Network, so you can do what you need to do, around Lowell or across the country, without getting hit with extra fees.
CO-OP® Network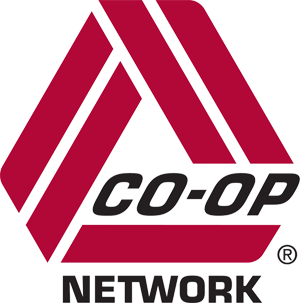 Look for the CO-OP® Network logo when checking balances or withdrawing cash from checking or savings, and avoid being charged a fee. Some CO-OP® network ATMs will also accept deposits. So if you're a past M/A-COM member and you now live out of state, or if you just don't have time to stop by our branch in Lowell, you can still make deposits conveniently and easily.
And with 28,000 CO-OP® locations across the country, almost 30 right in Lowell, our members have more access to ATMs than customers of some of the largest financial institutions in the country! Imagine that.
For more information on the CO-OP® network, visit their website. You'll be able to download their app to your SmartPhone so you can always easily locate a free ATM. There are also text, GPS and phone options to help you find the closest ATM location.
Ready to put the power of more than 28,000 ATMs in your pocket? Come talk to us about how to get your Mills42 debit or ATM card today.
Not a member yet? We'll take care of that for you as you're opening your account or taking out a loan. If you want to get a jump-start, enroll online or just give us a call at 978.328.5100. We'll be happy to help you build from here.
Funds Availability Policy Disclosure